A UNIQUE APPROACH TOWARDS OFFERING CUTTING-EDGE AND CREATIVE VIDEO-BASED SOLUTIONS.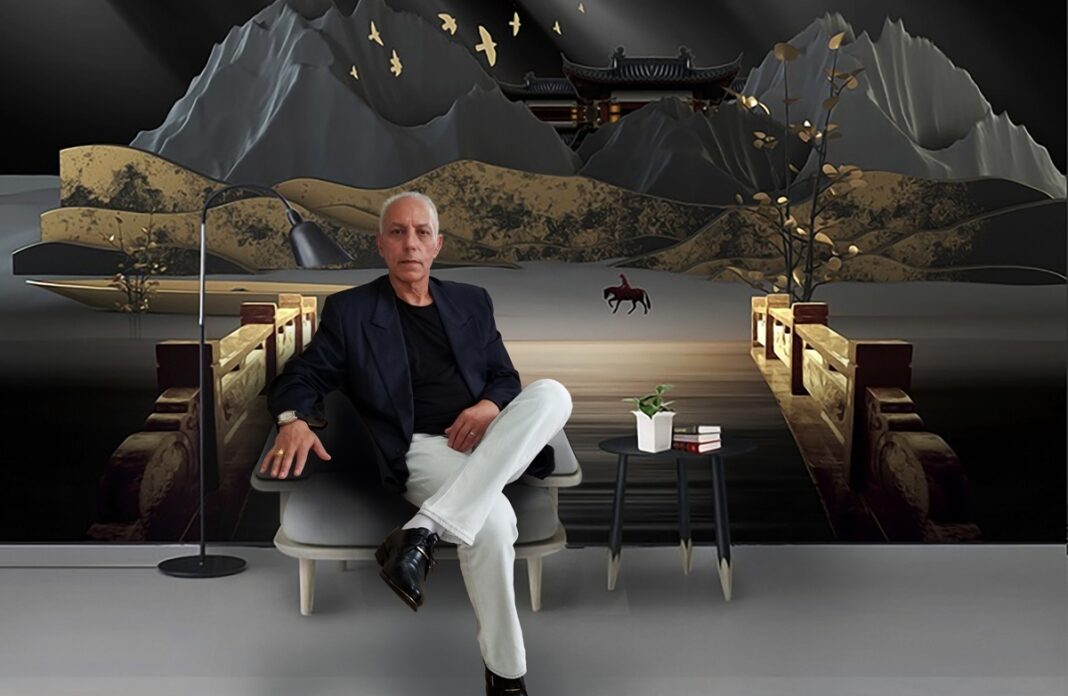 One of the leading video-based solutions providers across the globe, NETSTAIRS has been serving businesses for over two decades now. The brainchild of visionary Ahmad Moradi, NETSTAIRS specialises in different verticals like cloud infrastructure, advanced media delivery, platforms, AI Video, software and streaming. Today, under the eminent leadership of Mr. Ahmad Moradi, NETSTAIRS has established a stronghold in the video-based solutions industry. The company has been serving highly valued clientele across different sectors such as media publishers, broadcasters, telecom, Government, industries such as law and investor relations, telehealth, distance learning and SMB corporate undertaking, banking, publishers, ad agencies, enterprise, brands, TV networks, etc.
As a knowledge engineer, Mr. Ahmad Moradi, the CEO and Chairman of NETSTAIRS comes with math, science, international business and AI studies who specialises in visionary algorithms producing client vision, mission, goals and objectives. His areas of interest lie in wealth creation, digital economy, equity structure, art, science, business and technology. He has hands-on experience in niches like Real-Time Communications technology, human interaction, organisational behaviour, etc. A serial entrepreneur who specialises in Strategic Business Growth, Information Communications Technology (ICT) and AI, Mr. Moradi has been a part of various sectors like digital media, online content delivery, interactive broadcasting, network management, infrastructural networking, etc.
AWARDS, RECOGNITIONS AND ACCOMPLISHMENTS 
When it comes it awards and recognitions, the list seems to be never-ending. His exceptional talent, knowledge and experience have garnered him numerous accolades and appreciations.
Moradi obtained the first global patented AI-Streaming in 2007.
Ahmad Moradi has been inducted by over 34+ Who's Who Registries worldwide, including a lifetime achievement award by Marquise Who's Who.
Ahmad Moradi has been awarded MIT Judge Panellist for South Florida Chapter assisting young Entrepreneurs and Technologists.
Ahmad Moradi has been nominated as the Florida Businessman of the Year in two consecutive years- 2004 and 2005.
In 2003, Mr. Moradi was conferred upon the award of Businessman of the Year by the highly reputed United States Presidential Business Commission.
Ahmad was also the honorary Co-chairman of the Business Advisory Council awarded by the esteemed National Republican Congressional Committee and National Leadership Council in 2003.
He was also bestowed with the NRCC Congressional Order of Merit.
Before that, in 2002, Mr. Moradi received a Ronald Reagan Gold Medal and was elected as the Honorary Chairman of the United States Presidential Business Commission.
The Mirror Review Magazine recognised Moradi as "30 Most Inspiring Business Leaders."
Also, he was conferred upon the prestigious Albert Nelson Marquis Lifetime Achievement Honoré in 2017.
THE SECRET TO SUCCESS – "HIGHER DIMENSION"
Mr. Moradi believes that the biggest factor which has enabled him to accomplish so much in life is his reliance on the "Higher Dimension." He was a lucky child and received his parents' support, and was allowed to experiment with knowledge. For him, knowledge is the "Absolute Value." For him, a human being is an "integrated set of complex energies, frequencies and waves." With time, his competitive nature gave way for collaborative and constructive ideas. His inclination towards religious scriptures, history and philosophy brought him close to ISKON.

NETSTAIRS – CREATING A DIFFERENCE BY LEVERAGING AI
Under the headship of Moradi, NETSTAIRS came up as a cutting-edge company ahead of its time. Mr. Moradi, with his futuristic vision, has nurtured the company with only one dream – "to deliver something unique that lasts longer." NETSTAIRS is an iBCC-PaaS platform that runs using iCDN or Interactive Content Delivery Network.
NETSTAIRS is a globally acclaimed video streaming services provider and thus has earned a huge reputation for itself. Its diverse client base testifies its capabilities. NETSTAIRS is immensely popular as it can offer a unique, real-time experience to any team of professionals, thereby enhancing their productivity. The innovative and futuristic company has served brands like Nivea, Coca-Cola, Pepsi, BMW. Mercedes Benz, Hilton, Garnier, to name a few. NETSTAIRS has assisted all these brands in modernising and enhancing their online presence by using OPEX and CAPEX real-time communications technology. Security and privacy are the two major hallmarks of NETSTAIRS services.

TEAM NETSTAIRS – THE DRIVING FORCE
The biggest asset for NETSTAIRS is the pool of highly talented, creative, skilled, hardworking, dedicated and passionate experts. They come from diverse social foundations and have comparable interests. The enthusiasm and determination of the team of professionals have always contributed to the tremendous success of the company. The excitement and persistence of each of the team members have helped NETSTAIRS to accomplish cutting-edge innovations. The synchronisation and unity of the team members result in a remarkable performance of the company. The trust and companionship among the team members go a long way in making NETSTAIRS the epitome of glaring success.

KEEPING EVERYONE TOGETHER
NETSTAIRS believes in unity and collaboration. Mr. Moradi makes sure that his team members work together towards a common direction. There is no place for competition in his organisation. All the team members believe in serving the company in perfect synchronisation, thereby bringing in enhanced productivity for the company. Together, the team can accomplish herculean feats, enabling NETSTAIRS to be a pioneering leader across the globe. Mr. Moradi believes in the "gigantic effect" of even a minute thought and thus respects everyone's point of view across the company.

ACCOMPLISHMENTS AND ACHIEVEMENTS BY NETSTAIRS
The company was awarded as the Hottest Florida Company by Lead411.
CV Magazine recognised and awarded NETSTAIRS the prestigious Technology Innovation Award (2016).
NETSTAIRS has also been awarded as the Most Innovative Digital Media Infrastructure World Company.
Technology Headlines recognised NETSTAIRS as The 10 Fastest-Growing Media and Entertainment Solution Providers to Watch in 2018.
NETSTAIRS ranked 7th in the list of Top 10 Fastest-Growing Media and Entertainment Company in Mirror Review magazine.
Business Connect recognised NETSTAIRS as the Company of the Year in 2019.
FEW PRECIOUS WORDS OF ADVICE FOR BUDDING ENTREPRENEURS
Mr. Ahmad Moradi, the revolutionary CEO and Chairman of NETSTAIRS, shares a few words of advice for all the budding entrepreneurs who are yearning to make it big in life. He urges each of them to display their truer self. He feels that everyone out there is unique; hence, no one can "possibly compete with you." For Mr. Moradi, every individual is an "exceptional creation destined to fulfil your journey." It is, therefore, necessary to define and remember one's constitutional position. Staying humble is the key to connect with the guiding higher energies. He believes that when one introspects, he realises the difference between right and wrong. It is, therefore, necessary to "trust your guts and offer the glory to divine energies who granted you the ability to become aware so you could give and teach others."

View the article